Welcome BKAT Athletes, Family and Friends

Thank you for visiting our Program website. Here you are able to review team information, team statistics and our program schedules.

Contact us:

2916 N.W. Bucklin Hill Rd # 482

Silverdale, WA 98383

Phone: (360) 692-4329

Fax: (360) 692-4329

Phone Hours:

Tuesday - Friday 11:00AM to 7:00PM

Bremerton Kitsap Athletic Teams

The BKAT Association is organized for the charitable, religious, and educational purposes along with promoting recreational (amateur) athletic sports participation, development, and competition opportunities for developmentally disabled youth and adults.

This site was last updated: March 19, 2014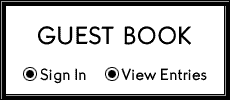 NOTE: This website is neither endorsed nor sponsored by Special Olympics Washington (SOWA).